Please note stock levels are not guaranteed, so please contact us to confirm before making payment.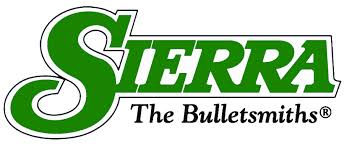 Since 1947, Sierra Bullets has been dedicated to manufacturing the most accurate bullets in the world.
From target shooting at a local range to big game hunting, Sierra bullets in our Varminter, BlitzKing, MatchKing, GameKing, Pro-Hunter, Sports Master, and Tournament Master lines offer an extra margin of performance that shooters and reloaders can depend on around the world.