Our online store is now open!! Free delivery for orders above R1000 until 29 May 2020. The shop will only be open to the public in Level 3*, during Level 4 we can only assist clients with a CIPC certificate for Hunting or Security by appointment.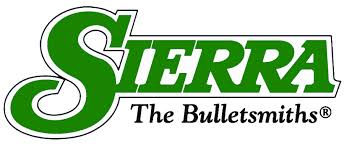 Since 1947, Sierra Bullets has been dedicated to manufacturing the most accurate bullets in the world.
From target shooting at a local range to big game hunting, Sierra bullets in our Varminter, BlitzKing, MatchKing, GameKing, Pro-Hunter, Sports Master, and Tournament Master lines offer an extra margin of performance that shooters and reloaders can depend on around the world.